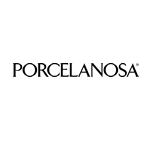 #DreamHome - every one has the dream of having a home that's not surrounded by 4 walls only but filled with dreams that has become reality through endless of hard work. Each furniture, each antique piece, each chair, each table, every household item has a history and a great significance.
For my #DreamHome, I've selected a couple of products from Parcelanosa which will take my home to a "house of dreams". :)
Starting off with the floor, where the feet deserve a "dreamland" experience. The parker floor tiles are without doubt my choice from the Parcelanosa, the somewhat "woody" feeling to it makes each house get the posh look. These tiles go with whichever design you want to merge them with - be it a post modernistic house of a classy old-school house, these tiles go with the taste of your choice.
Next up is the place for which we work endless hours, from where we get the necessity of life i.e. food - I'm talking about kitchen, a place in the house which I particularly being a foodie love.
Let's talk about Kitchen worktops :-
Having a kitchen worktop like this is truly the dream
We need a kitchen that has a easy and convenient worktop - after all, that's where all the magic is done. For me, it'd be a worktop like above, modernistic and classy - just the way I like it and just the way it should be.
Also the fact that it's white, I'm more of a "white is royal color" believer - it just brightens up the area which spreads good and positive vibes, that's the IMPACT of white.
Now, for a fashion freak like me, someone who takes pride in his clothing - a good wardrobe and dressing room in the house is a MUST.
With a shelf like that - with every clothing in it's place, position for an array of products, that's how a dressing room should be. Your wardrobes require space which can only be possible if your dressing room has a befitting dressing room like the one above and it's just like one I'd want to have in my dressing room. :)
To end this blog post that's been filled with My DREAM interiors for MY DREAM HOUSE - it's fitting to say this - a house with 4 walls is house but a house with decor of your choice - which you've been planning since you were a little kid like I've been - it's a house which then truly is a "home".
Porcelanosa provides you with an array of choices to make your house a "home", a home that's filled with accomplished dreams that made your dreams a reality. :)